SPS presented the SMP Robot S5 Security Patrol in the "Day of the Security Argentina 2017"
The event was held at the Hilton Hotel in Puerto Madero, Buenos Aires, on September 8th.
During the course of the day, SPS make available for all the attendees all the knowledge acquired during the last months allowing all the tried, try and project new solutions in the electronic security using robots S5.
"Tango" our Robot S5 was received in a very positive way and overflowing even your expectations. Within the attendees was found leaders of electronic and physical security companies at the national level, private companies that require these solutions and state agencies.
The repercussions were of an unimaginable magnitude, it was a complete success in the presentation and the repercussions were spread throughout the country receiving contacts of companies of Petroleum, Agroindustry, Gas, Closed Neighborhoods, Ports and Airports, all of great scope.
The future of the development of the Robot S5 in Argentina is extremely favorable. We are happy to have chosen SMP as our strategic partner for our "Robotics Division".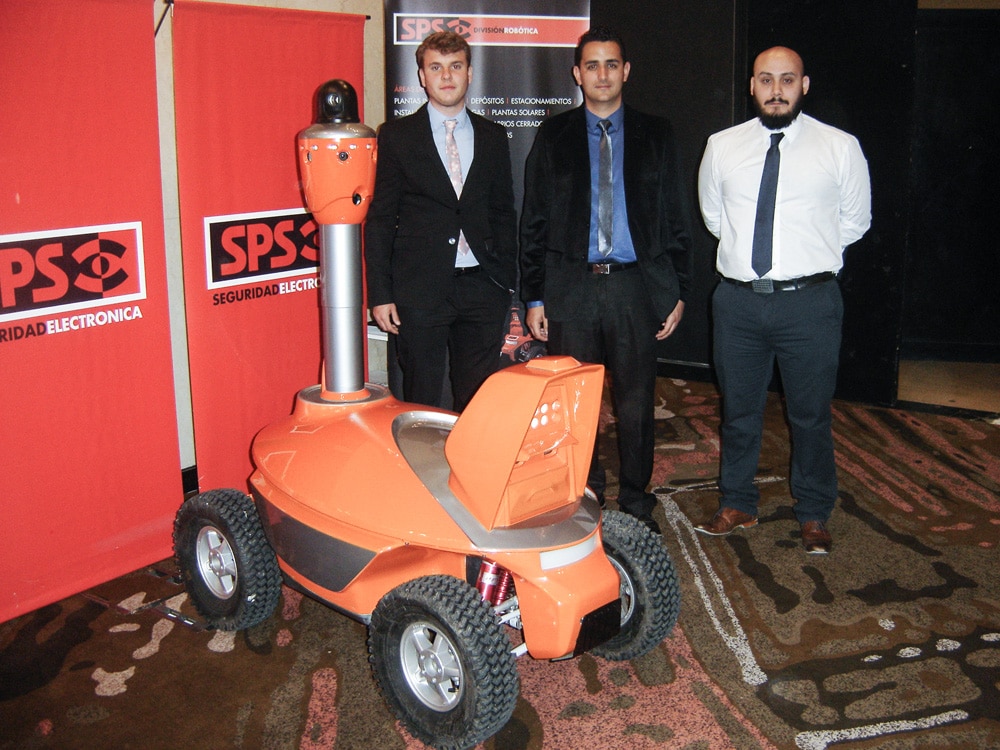 About SPS
SPS is the national company recognized throughout the country as a leader in Integral Systems of Electronic Security, providing to different type of customer, a customized solution. Endorsed by the experience of our trajectory , the committed spirit of our team and generating added value at every step. With the firm purpose of strengthening the trust of our customers and protecting their most valued assets.
Our mission is to develop solutions for Electronic Security Systems, working as a team and with a vocation of service in all stages of each process, with deep respect for the client and employees. Our values are in our origins and are the ones that accompany us from our beginnings. Some of them, relate to our entrepreneurial spirit, we never lost, and our national origin that allows us to understand the needs and resist the changes. Others are linked to the experience gained and the passion for what we do, built on the value of friendship, dialogue and trust. They have been joined by the passion for work and continuous investment to achieve a solid, reliable and quality service. We are inspired by growth and our compass is the commitment and trust, both with customers, suppliers and partners, as with employees. Our Values are: Customer orientation, passion for work, quality and trajectory, humility and respect, teamwork, service vocation.
We are a team that works with true vocation. Our commitment to the customer is total: your satisfaction is the key to our business, and because we are nationals, we are deeply proud to protect the homes, companies of our country, investing in the safety of Argentines, always. We invite you to get to know SPS, the company that solves all your Electronic Security needs.