Artificial Intelligence a Game Changer for Security Industry
SMP Robotics S5 Security Robot lineup enhanced with NVIDIA Jetson TX2 platform was presented at NVIDIA GTC Conference in San Jose. TX2 enables the robots to learn from their environment and make decisions according to what is happening around them 
San Francisco, CA, May 31, 2017 – SMP Robotics a manufacturer of autonomous mobile robots, unveiled its new product line at NVIDIA GTC Technology Conference earlier this month alongside its distributor Robotic Assistance Devices. The new generation of S5 Security Robots is enhanced with NVIDIA JetsonTX2 platform.
Jetson TX2 is an embedded supercomputer designed to deliver AI computing at the edge. This credit card-sized platform puts AI computing to work in the world all around us. The technology enables S5 Security Robots to gather information about their environment and make decisions according to what is happening around them.
"Thanks to the advancements in artificial intelligence (AI) in the last couple of years we are seeing a new generation of security robots with the abilities that seemed hard to imagine just a few years ago," said Leo Ryzhenko, CEO of SMP Robotics "The new mechanisms of training these intelligent robots and a new level of face, uniform, object and even behavior recognition provides opportunities for the development of the security systems and mass implementation of security robots by security departments of large enterprises. These new intelligent patrol robots can now take over many tasks that are currently performed by human security guards. The security systems that do not implement security robots will most likely become obsolete in the nearest future."
The enhanced S5 security robot has intelligent navigation feature made possible by machine vision technology. The robots learn from their environment and can avoid obstacles on their patrol route; no intervention by a human operator is necessary. Robot's object and face recognition feature allows it to identify the license plates and then compare them against its database, determining which cars are parked illegally. The intelligent robots are able to detect security guard uniforms, recognize the faces of company's executive and distinguish them from the intruders.
"We presented a prototype enhanced S5 Security Robots at ISC West in Las Vegas and were happy to see a great response from the conference attendees," said Marina Kahl, VP of Marketing at SMP Robotics "We are excited to announce that the Jetson TX2 platform enhanced line is available for order though our distributors for delivery in August."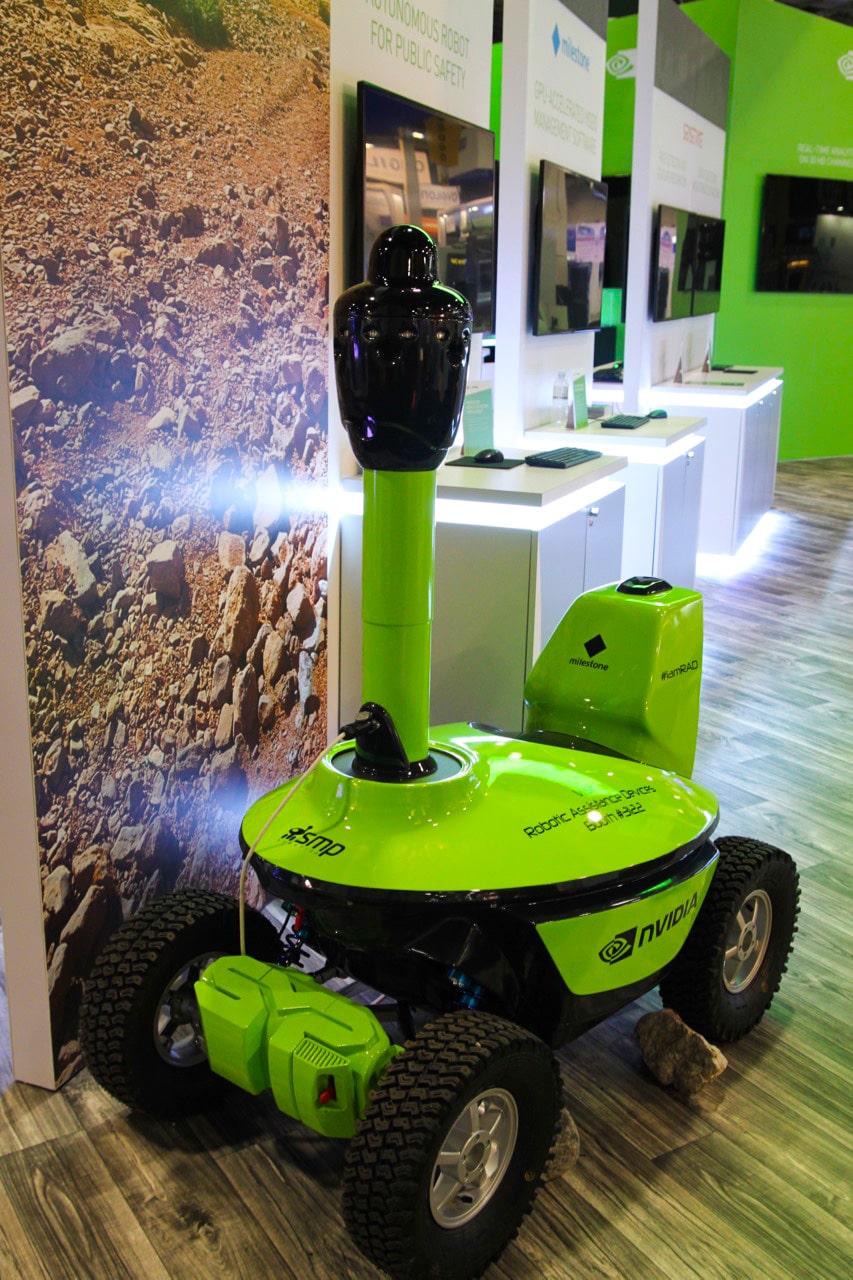 About SMP Robotics
SMP Robotics Corporation is a manufacturer of patrolling and video surveillance autonomous mobile robots. Headquartered in California, the company has offices in Europe and Asia. SMP Robotics started to design robots in 2009 and remains a strong player in the space, today SMP Robotics has its own assembly plant, research and development center and holds more than ten patents in the field of mobile robotics. The robots are available through authorized distributors all over the world; the company continues to actively expand its distribution network. For more information, visit: www.smprobotics.com