Are robots the future of security?
Robotic technology is still in its infancy in the security industry, but in the future, unmanned machines could become an integral part of it, according to a robot manufacturer.
"Robots are a natural step in technical evolution," says Leo Ryzhenko, CEO of SMP Robotics. "Today, robots are just emerging in the market. But tomorrow no security will be available without robots."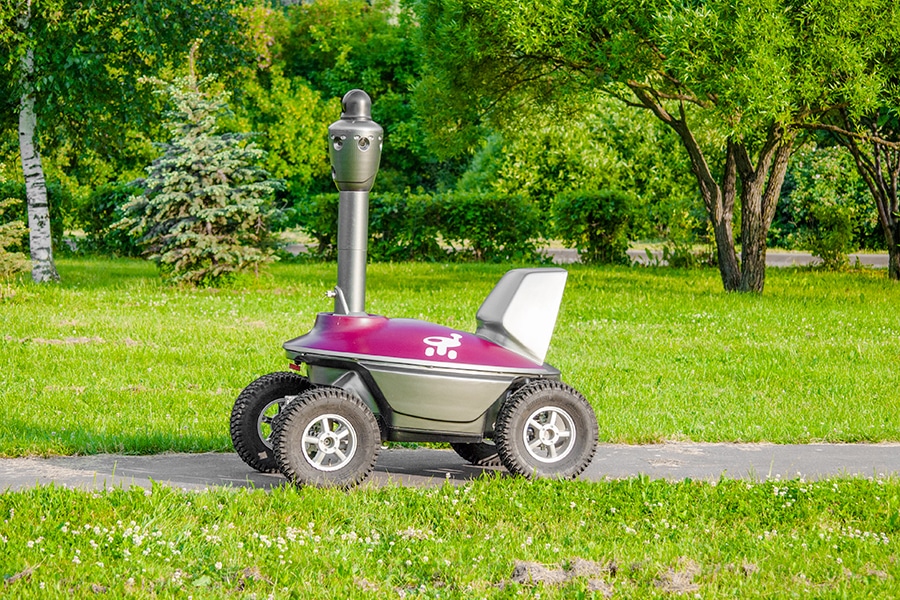 SMP manufactures four kinds of security robots for a broad range of vertical markets ranging from farms and ranches to critical infrastructure.
Typically their robot has two main parts, an unmanned ground vehicle (UGV) and special-purpose equipment. UGVs of all robots are equipped with an autonomous guidance system. It allows the robot to store its cruise route and move automatically without an operator. The automatic guidance system is based on the input from video cameras, allowing the UGV to follow the route accurately, detect and avoid obstacles.
The surveillance equipment fitted on these robots varies by their function. For instance, the S5 PTZ Security Robot has a pan-tilt-zoom camera that is effective in open spaces while the S5 HD, which is designed to patrol well-lit territories, is equipped with six HD cameras to form continuous 360-degree panoramic view, according to the company website.
Robots are expected to be one of the next big things in the security industry and several manufacturers are trying to push the boundaries for innovative solutions. According to Ryzhenko, what makes SMP's security robots unique is their capacity to operate in a wide range of terrain. Usually, security robots are limited to functioning on good flat floors inside buildings and are often remotely controlled, he says.
SMP's robots can be integrated with other proprietary systems using their API. This could mean that these robots would be able to operate along with traditional security systems.