SMP Robotics continues its global expansion by appointing Altec Co., Ltd. as its new distributor in Japan
San Francisco, January 11, 2017 – SMP Robotics a manufacturer of autonomous mobile robots, announced today that Altec Co., Ltd. (www.altech.co.jp) with headquarters in Chuo-ku, Tokyo, has been appointed as the official distributor to sell SMP's "S" series security robots in Japan.
SMP's "S" series security robot
It is an autonomous vehicle suitable for security patrol, bird hazard/pest control, and detection of radioactive materials. Weatherproof, on/off-road compatible it patrols pre-mapped routes while automatically avoiding obstacles and records peripheral information with the installed video cameras. It doesn't only provide security for factories, warehouses but also corresponds to various usages such as bird damage control, pest control, gas leakage and radioactive substance detection.
Track intruders with multiple robots
When the robot discovers an intruder, it stops on the designated route and tracks along the optimal route to the intruder. This optimal route is not simply the shortest to the target, but it is one with least obstacles. It also shares the information about the intruder's activity and coordinates with other robots or a group of robots closest to the intruder. The robots that do not track intruders perform normal security patrolling while increasing mutual interval.
The robot closest to the intruder sends an alarm, the intruder's image and GPS coordinates to the central security station. The security guard will head to the scene. In addition, the human operator confirms the alarm and decides whether to continue tracking, cancel the alarm, and return to the normal patrolling activity.
If the operator determines that the target is not an intruder, the images will be recorded and stored in the database as a safe target. By being registered in the database with the "safe pass", it will not be recognized as an intruder in the future.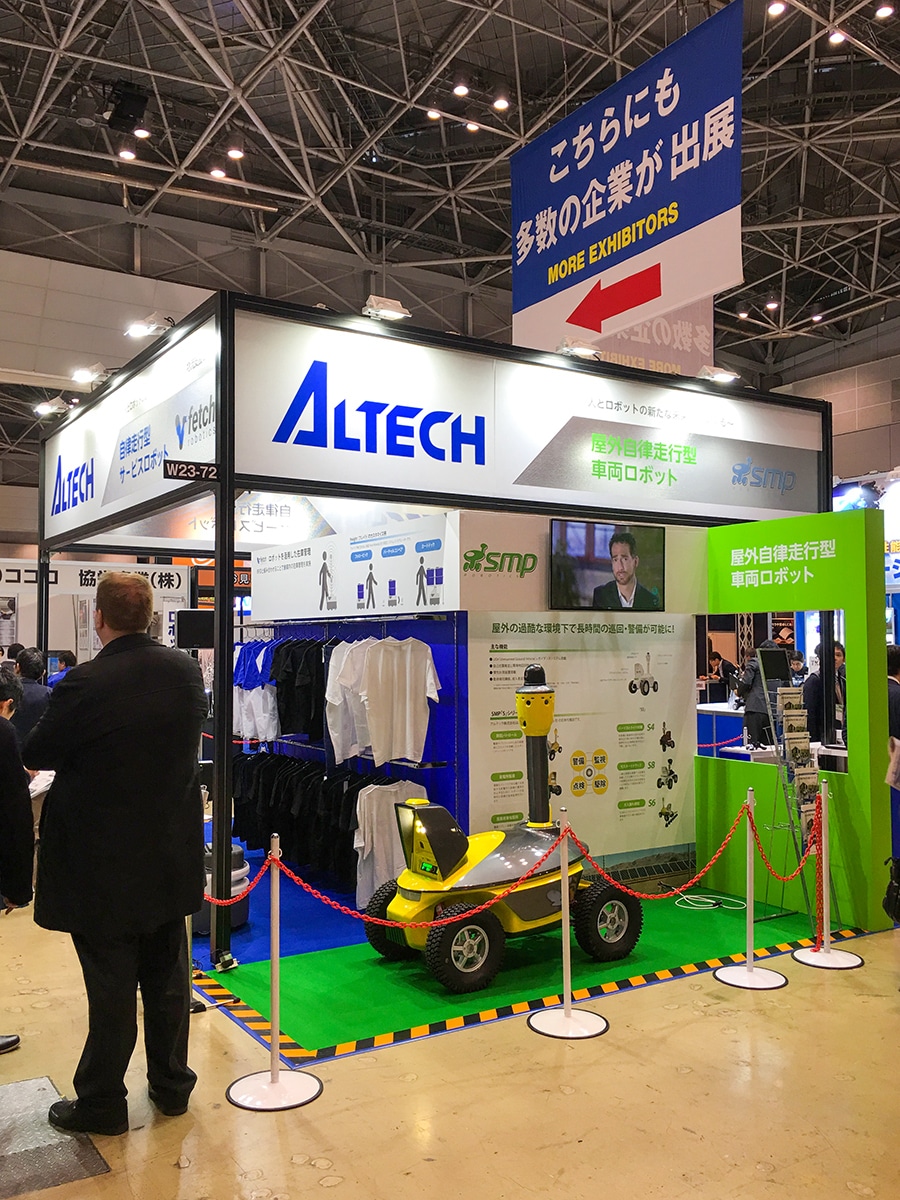 Contact and Press Inquiries:
Mr. Kiyohiro Ohyama, ALTECH CO.,LTD.
+81 3 5542-6753, Ohyama@altech.co.jp